When you look into the eyes of a Maltese you will find a calmness that reaches right into your soul and if you have never owned a Maltese before most people will tell you it only takes that first look into their eyes to know you are hooked. They display a total devotion and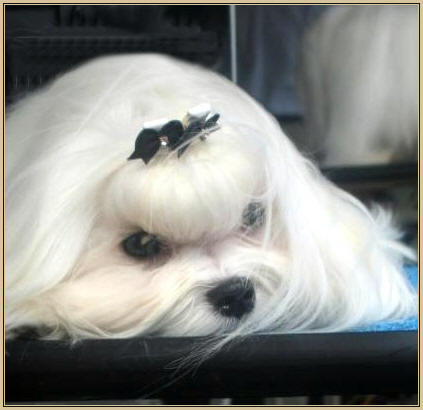 unconditional love to their owners and those who are lucky enough to own one of these little white dogs will find they quickly become an extension of our lives. Whether you own a Maltese adult or Maltese puppy you will find yourself wondering how you ever lived without the love and devotion of such a dog.
"He is your friend, your partner, your defender, your dog. You are his life, his love, his leader. He will be yours, faithful and true, to the last beat of his heart. You owe it to him to be worthy of such devotion."
Unknown Author
When you look into the eyes of a Maltese breeder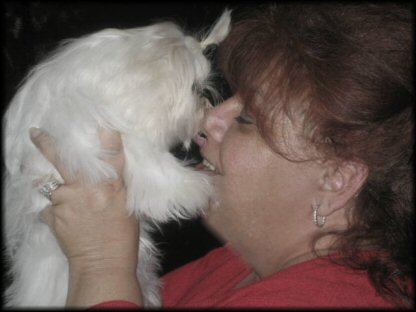 you will find the love and devotion to the breed and the commitment of breeding to the AKC Standard not only for structure, beauty and an elegant silky coat but also for health and personality. There is a magical connection between an owner and their little white dog – you can see in their eyes the strong love they have for each other. The Maltese is known as "ye ancient dogge of Malta," which for more than 28 centuries has been an aristocrat of the canine world.
The Maltese exhibited for the first time in the United States and listed as a Maltese Lion Dog at Westminster's first show in 1877. The American Kennel Club accepted the Maltese for registration in 1888.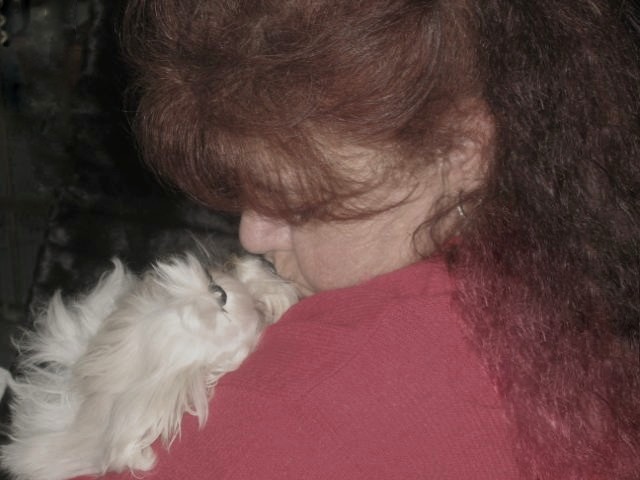 When searching for a Maltese puppy it is imperative that you not only research the Maltese breed but search for a good Maltese breeder as well. Whether you are looking for a show dog or a pet I feel it is so important that you learn as much as you can about the breed before deciding to own a Maltese. Too often people purchase dogs on a whim and in the end all this does is hinder the owner and the pet – so please choose your breed carefully.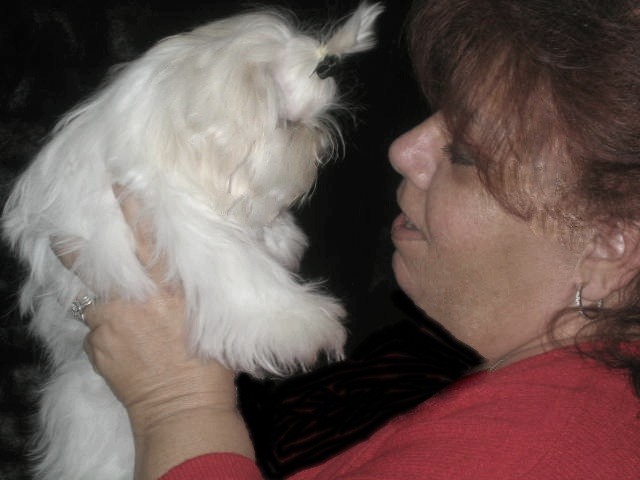 Often when a reputable breeder is contacted and they do not have Maltese puppies available they will direct you to another breeder whom they trust and breeds according the AKC standards.
The Maltese is a toy breed, small and compact in size ranging from four to seven pounds. They also make a perfect pet for someone living in an apartment while on the other hand are not a good candidate for those with small children.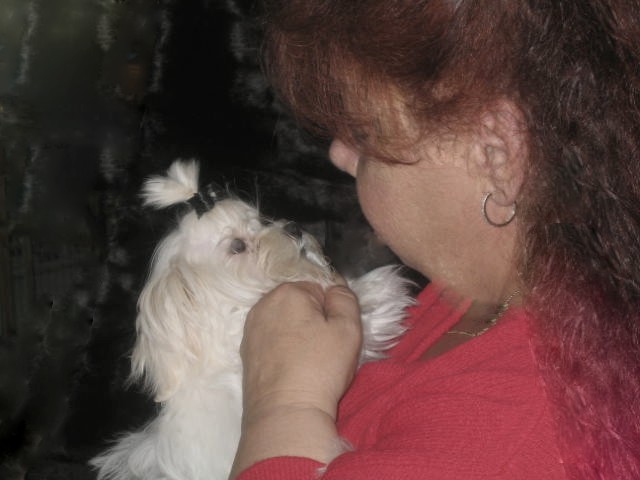 I'm a small in home Maltese breeder in Spring Hill, Florida who breeds on a limited basis with the goal of improving each breeding and obtaining a consistency in my line.
Occasionally I have puppies available for suitable pet homes which are placed with a spay/neuter contract/NO BREEDING and AKC Limited Registration Papers. All puppies stay here at Dar Lynns' for a minimum of twelve weeks before going to their forever home with No Exceptions.